As a WordPress site owner, you've thought about affiliate marketing at some point. Maybe you've tried to make it work, but it failed for some reason and you gave up.
I'm here to tell you to give affiliate marketing one more chance! After all, over 80% of brands around the world make money online through affiliate marketing.
At Empire Flippers, we've seen affiliate marketing drive up a business's value so much more than businesses that don't utilize it. Of the 177 businesses sold this year to date, on average, a business with affiliate marketing sold for $161,511.55 at an average sales multiple of x37.69.
That's a huge difference when compared to businesses without affiliate marketing, which have an average sales price of $106,589.33 and an average multiple of x37.34. That's a 51.5% increase in profit!
If you want to read more about how an online business is valued in the M&A world, check out this great guide!
Let's draw our attention back to how to succeed in affiliate marketing. It's valuable, sure, but how do you make it work for your business? We'll cover what you need to bear in mind when implementing affiliate marketing in your site and another top strategy for ecommerce sellers.
Affiliate Sites Rely on Trust
It's frustrating when you're not getting any commissions from sales or get rejected by the affiliate programs you apply for, but the difference between successful affiliate marketers and you isn't as big as you might believe.
From the outside, affiliate marketers make passive income look easy. Notice that their site looks kind of similar to yours. The key difference is how well they build up trust with their audience.
Affiliate sites that drive consistent revenue month after month stand out by staying impartial and delivering quality content to their audience.
Once you've established a relationship with your audience, they will be much more likely to trust your product recommendations.
Makes sense so far? Let's see how you can start earning from affiliate commissions through content marketing.
Focus on Quality Content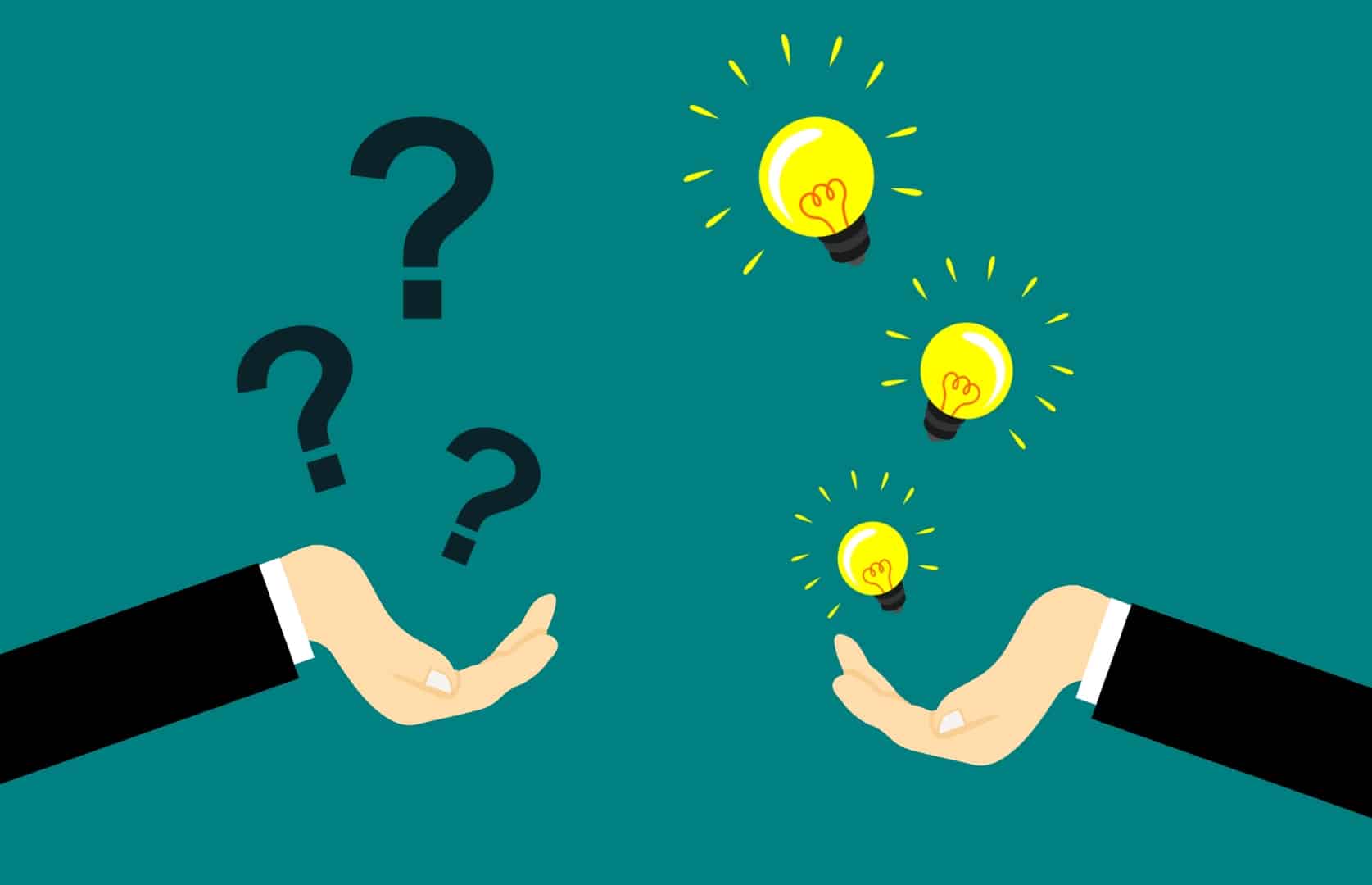 Whether you're a blogger or influencer, the quality of your content will determine how far you'll go as a content creator.
It's tough to strike a balance between ranking for low competition keywords and creating high-quality content, for example like this very article focusing on 'how to succeed in affiliate marketing.' To deepen your relationship with your audience, you'll need to provide excellent value that they can't find elsewhere.
"You should always focus on providing quality content to your audience before trying to optimize for keywords. Let the optimization be done during editing."

– Alec Wines, Head of Marketing and Sales at WP Buffs
Ask yourself, "What single pain point am I solving for my target audience?" If your blog is about woodworking, readers probably want to learn how to be better at woodworking. If you have a beauty blog, your readers are probably looking for makeup tutorials or reviews on skincare collections.
Base your content creation on how your unique service offerings can help your audience Over time, observe which articles are performing well and lean into those topics.
Tweak Your Content Output Based on Your Audience's Preference
It can feel like all your hard work goes to waste when no one leaves any comments or feedback on your content. It's like shouting into a void – if no one talks back, how do you even know you're addressing your target audience?
If you're not sure what your readers like outside of Google Analytics reports, start engaging with them!
If you're blogging, ask readers to leave a comment with their thoughts. You could also run polls on social media to find out what type of content they want to read or watch. YouTube content creators often leave a comment on their own video asking for feedback.
Email marketing is another great way to see what resonates with your audience, so experiment with your newsletters.
Campaigns can help you focus your marketing strategy. According to Influencer Marketing Hub, readers prefer campaign-based marketing over "always-on" marketing. Try running themed campaigns to see what your audience engages with more and tweak your content accordingly.
Choose The Right Affiliate Products
Promoting the right products that align with your brand's values and principles is just as important as creating high-quality content.
Many brand owners look for products that have the highest commission rates because of the juicy profits. This is a rookie error for two reasons.
First, you can lose trust with your readers if you promote products that are poor quality or are from a brand with a bad reputation. Second, you could be losing out on sales if a product has a terrible conversion rate.
It's better to focus on products that have a decent conversion rate and a healthy number of positive reviews.
Let's say you have a choice between promoting:
product A, which offers $40 in commissions and has no reviews or any record of conversions, or
product B, which offers a $10 commission per sale and a 30% conversion rate.
100 clicks on product B would generate $300 in commissions, unlike product A, where you would have potentially earned nothing!
When doing your due diligence for good products to promote on your website, check out their reviews and what the general feedback is for products that are of interest to you.
After some time, monitor your commissions and how many sales your traffic drives to certain affiliate partners. If your audience prefers to buy from a handful of merchants, consider building a relationship with each ecommerce brand. You can leverage your sales performance to ask for better commission rates.
If you play your hand right, even small business owners can stand toe-to-toe with household names since brands with affiliate programs care about performance.
Expand Your Affiliate Marketing Campaigns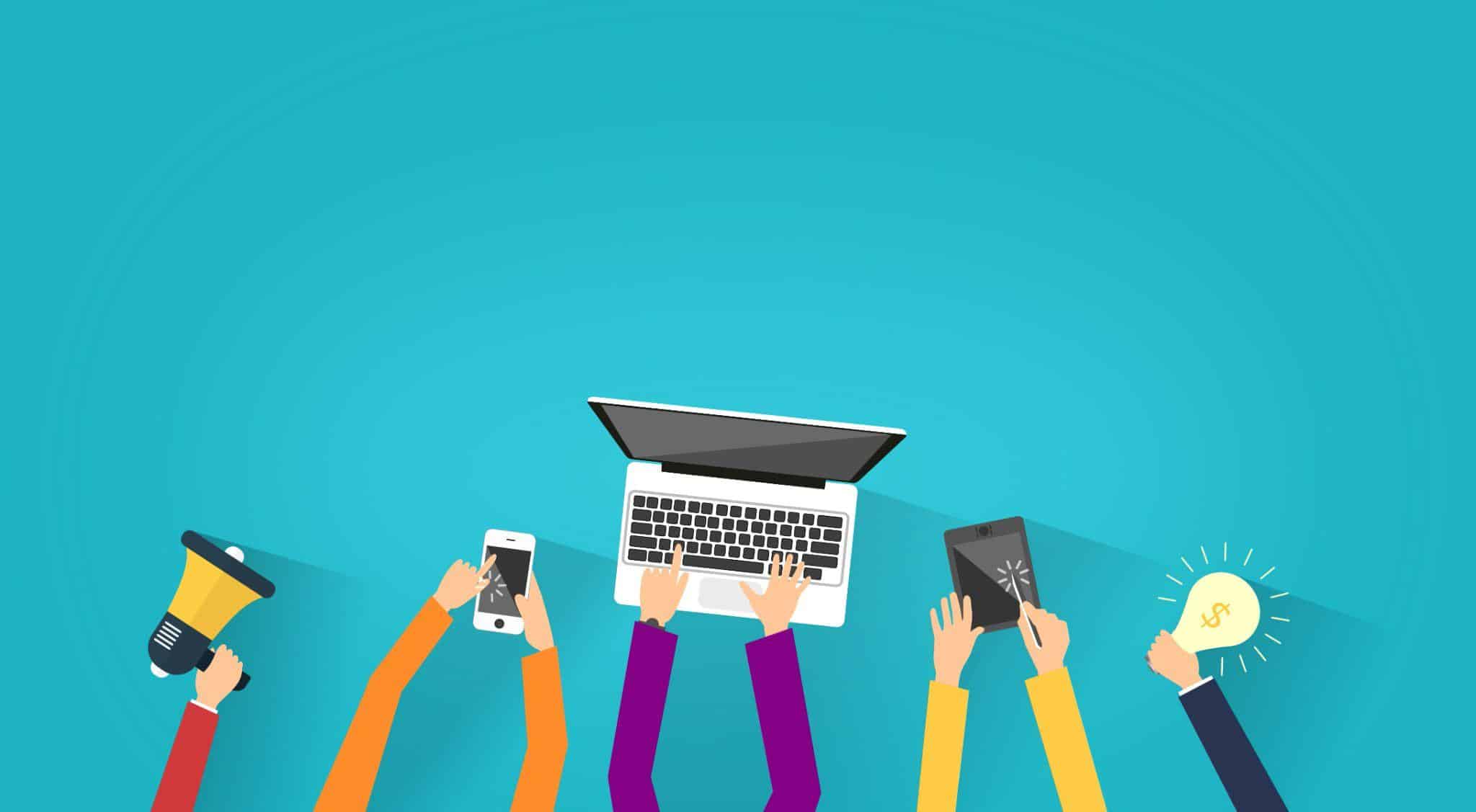 Many affiliate sites generate revenue through blogging. Optimizing your content for SEO so it can be found more easily via search engines helps your blog generate passive income, but there are plenty of other ways to deliver and monetize content with affiliate links.
An email list is a great way to send curated content to an interested audience. The key is to create segmentations to drive readers further down the sales funnel.
It's tiring if you send emails to every single person downloading a lead magnet or if you want to follow up on a lead. Separating your email list by segments helps you scale email marketing through automation.
You could separate these segments based on the number of articles read or the types of actions taken on your site. Just make sure the content you deliver to each segment continues to deliver value to your audience at every stage of the buyer's journey.
Think about partnering with other affiliate marketers or brands. There are plenty of co-marketing opportunities with influencers or brands if you think big enough. You could run webinars teaching each other's audiences about something in your industry people always get wrong, or exchange guest posts on each other's blogs.
Produce different types of content to see what your audience enjoys. Learning what drives value for your readers opens up new opportunities to expand your business' revenue and traffic down the road.
Diversify Your Affiliate Networks
If you're just starting with affiliate marketing, signing up to an affiliate network like Amazon Affiliates could work out better for you since there will be a wide variety of products to choose from.
Check out this list of best affiliate marketing programs for beginners. After testing which products generate the most conversions, consider adding links from different affiliate programs.
Diversifying affiliate networks could help you earn higher commissions on the same products, while giving you greater control over your revenue streams in case one of these affiliate networks changes its commission structure overnight.
Do You Run an Ecommerce Store? Create Your Own Affiliate Program!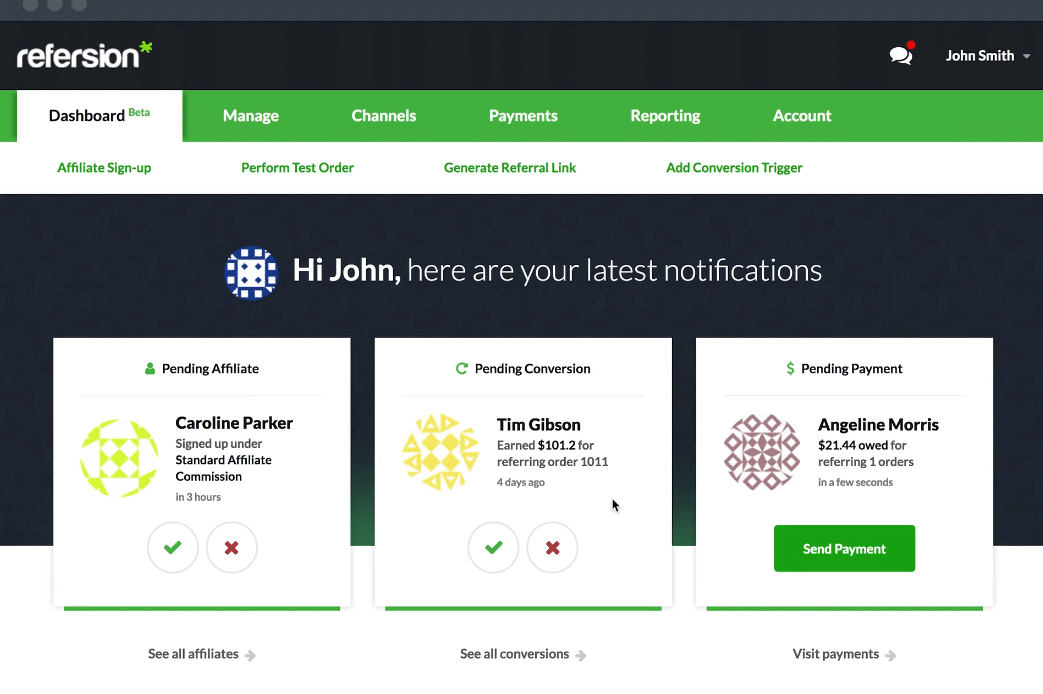 We've covered affiliate marketing for content sites on WordPress, but what if you sell on WooCommerce?
You can still leverage affiliate marketing, just from a different approach. Instead of promoting products through content, you could create your own affiliate program from scratch and partner with affiliates who will promote your products for you.
An affiliate program creates a new customer acquisition channel that drives traffic through affiliates. Your brand reach is extended when you're exposed to new audiences via affiliates, and you increase your reputation by associating with reputable influencers who have a loyal following.
There's little up-front cost as you only pay affiliates their commission after a successful sale. Creating a program only costs you the sign-up fee for your tech stack.
So how do you create an affiliate program that people will sign up for?
Create a Competitive Program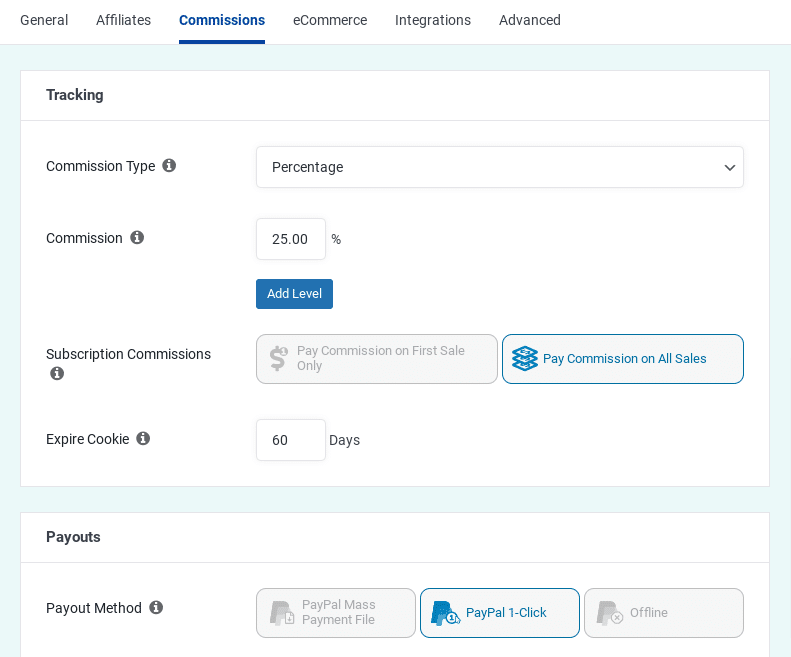 You can create your own affiliate program through affiliate software platforms like Refersion or Affiliate Marketing Pro. There's also the option of using WordPress plugins.
The main components of your affiliate program blueprint that you need to figure out are:
commission structure
commission rates
which digital marketing channels to focus on
exclusive onboarding material for affiliates
Commissions are usually paid out according to pay per action (PPA), pay per lead (PPL), or pay per click (PPC). PPA is the most popular choice, but you can experiment with a hybrid model that pays from a combination of these approaches.
Focus your structure on exclusivity to motivate affiliates to drive more traffic to your storefront. High commissions would typically be reserved for top-performing affiliates, but try to keep your commission rates competitive. Many affiliates might turn to your competitors if they find your rates too low.
If you struggle with creating your affiliate program, sign up for existing programs in your niche. You can see if competitors are focusing on influencers with YouTube channels or if they're building up a presence on LinkedIn.
You can use existing affiliate programs as a template for your own and differentiate to get a competitive advantage.
You'll need a landing page for affiliates to sign up. This could either be a standalone page or integrated as part of your site (if you have one).
Forge Strong Partnerships With Highly-Qualified Affiliates
Finding good affiliates could boost your traffic and revenue more than existing marketing channels.
Check out forums and Facebook groups, as affiliates tend to ask for advice from other affiliates or hang out in specific forum threads for the latest product trends.
Another underrated source of high-quality affiliates is previous customers. If a customer left a glowing review on your product or storepage, there's a good chance they'll be happy to continue promoting your product while getting paid for it.
Once you've gathered a network of affiliates, the challenge is to maintain a good relationship with them. If you notice that sales from an affiliate's traffic are dropping, work with them to see what it would take to increase traffic – like WordPress Planetdoes with their affiliates.
Having these kinds of tough conversations will be meaningful because you show affiliates that you care about collaborating. In reaching a compromise, you'll see how you can improve your affiliate program.
Conclusion
Affiliate marketing is one of the best ways to create a hands-off revenue stream, and many entrepreneurs go on to create an affiliate marketing business.
That could easily be you.
When done well, affiliate marketing could increase your brand equity and strengthen your brand much more than if you tried to scale on your own.
The key to affiliate marketing is learning how to build trust. Whether you're an affiliate promoting someone else's products or you have a WooCommerce store that partners with affiliates, relationships with the right people will make affiliate marketing a profitable venture.
Source link